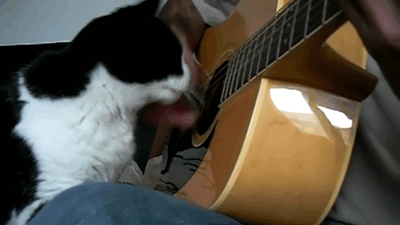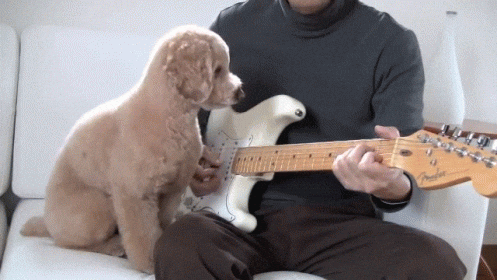 Adoptions of pets rise due to the healing power of music!
There have been studies about the benefits that music has on humans, but what about music's effects on pets? Joshua Leeds a psychoacoustics researcher studied dogs and cats and observed that pets calm down when they hear low, slow, and soothing sounds. We hear up to 20,000 Hz, while dogs hear up to 45,000 Hz, and cats up to 64,000 Hz. Lee " Leeds and concert pianist Lisa Spector collaborated on a series called Through a Dog's Ear and Through a Cat's Ear which plays in shelters across the country. Sherry Woodard an Animal Behavior Consultant for Best Friends Animal Society says that adoptions are up when the music is on. "We play it at DogTown and CatWorld at Best Friends Animal Sanctuary. The cats are relaxed, and the dogs don't bark when the music is playing. As a result, people who come to adopt stay longer. And that results in more adoptions". "Sam Wike, CPDT-KA, K-9 coach, and behavior specialist at The Inner Dog, has used music in several animal shelters throughout the country. Wike works with dogs that have been abused. "Even the best animal shelters in the country can be stressful environments," Wike says. "When a dog or cat first comes in, it's anxious. It has to get used to the sounds, the smells, the other animals, and the people. I always recommend that the shelter play Through a Dog's Ear and Through a Cat's Ear to calm the animals. It's a distraction, and they visibly become relaxed." Many pet parents are starting to use Music Therapy in their own homes to calm anxious pets.
Everyone else ignored this street performer but not these music-loving kittens!
Watch the video at: https://www.boredpanda.com/cats-listening-music-street-musician-jass-pangkor-buskers-malaysia/
Music therapy becomes massage therapy!
As a pet nanny song-writer I started to incorporate music with pet-sitting and can attest to a profound connection between pets and music. Some pets are susceptible to separation anxiety issues when their parents are out of town or away from home. I do everything I can to ease their well-being and eliminate some of the trauma of being away from mom or dad. So lately I've been utilizing Music Therapy to calm the hearts of my furry friends and have found this to be a very fruitful endeavor. When I sing and play they respond "pawsitively" by wagging their tails and giving me kisses. It's beautiful to witness this transformation, right before my eyes I see a Mr. "anxious whiskers" become a Mr. "sweet vibration purrs". I was stunned by the reaction of one music loving kitty that showed her support in very unique way. I was playing a song I wrote "Catification" and this kitty responded by kneading and rubbing on my back! I guess a music therapy session can turn into a massage therapy session (at least from this sweet girl!) Not only are pets my biggest fans but they inspire me to write songs (yes pets are my muses!) I also find that like humans pets have a genre preference and react different to various types of music. So what kind of music does your fur fam like to jam to?! Whatever the choice of flavor don't forget to TURN UP THE MUSIC!
Meet Bess my biggest fan and MUSE! This music loving massage therapist kitty dances and purrs when she hears funky music and shows her support by giving PAWsome kitty massages! I will be posting my song Catification with a music cat video soon so stay tuned...
These pets are having a jam session!